CertHat - Tools for Microsoft PKI
CertHat offers a comprehensive, centralized, and user-friendly solution that seamlessly complements and extends Microsoft AD CS while also handling certificates from external systems.
In today's modern business environment, digital certificates have become essential components of a secure IT infrastructure. As IT security grows in importance and complexity, the effective management of PKI infrastructure has become a crucial requirement to ensure the security and continuity of modern businesses.
CertHat provides a range of tools and solutions designed to enhance the efficiency and productivity of PKI managers. By offering robust monitoring and management capabilities for PKI infrastructure and digital certificates, CertHat empowers organizations to proactively address potential issues. The platform effectively mitigates the risks associated with expired or invalid digital certificates, minimizing the chances of business downtime or system outages.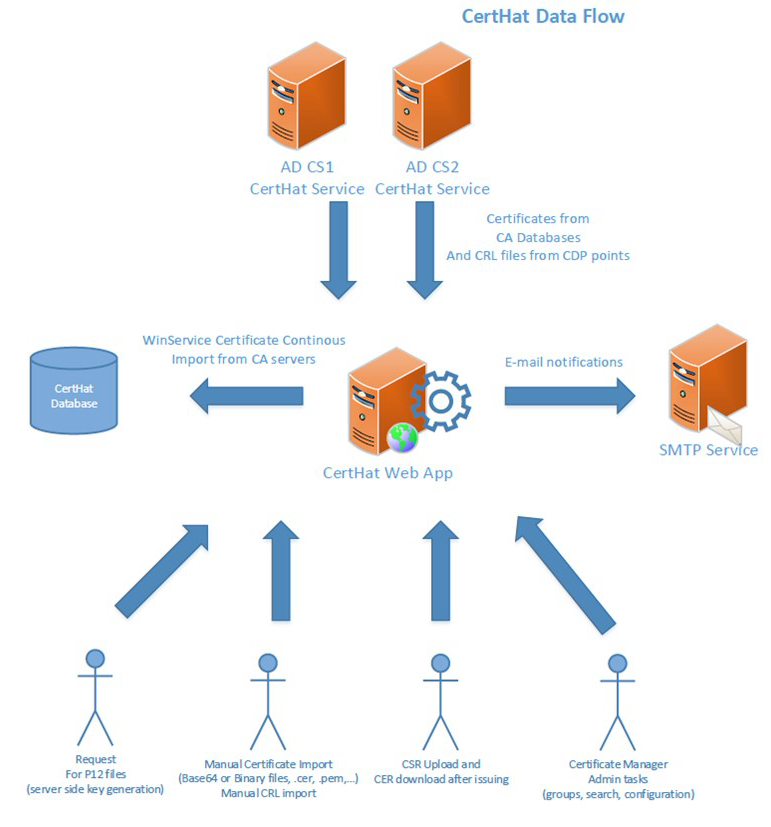 The solution provides the following features: