The current revolution of working from home has changed how companies, organizations, and their employees view their tasks at hand. This worldwide mandate to shift to telecommuting has left many employees in confusion, especially with the COVID-19 pandemic, as many are still unprepared for such a fast change of setting. In addition to this, when you work from home, the safety of your office is gone, and no one is there to protect the important data that is in your hands.
6 Helpful Security Tips to keep in mind!
To help you and your organization transition smoothly, your Managed Security Service Provider (MSSP) can come hand in hand. Keeping your intellectual data secure and prevent risks that come with remote work. The employer and their company or organization also need to work together and communicate the necessary safety measures to be productive while reducing the risk of valuable time and effort. While the pandemic continues to threaten your safety, you can still protect your business and every member of your organization in this uncertain time with these helpful tips:
1. Secure Your Device and Work Environment
Employees will be exposing the company devices to risks when they leave the security of the workplace. To prevent loss and theft, full-disk encryption makes sure that the device's data is not accessible when it falls into the wrong hands. Never leave the device unattended, and when the device is not in use. Always remember to log-out, especially when in public places. But as much as possible, stay away from Public Wi-Fi as it is commonly used by hackers to tap information. They can take personal measures in securing their own firmware/software or keeping them up to date.
2. Upgrade Your Password Protection
The primary wall of safety that you can secure is the first thing a user can see: the password to your device. If your current password is your mother's maiden name or your childhood pet's name, we need to fix that right away! Using password managers such as LastPass, KeePass or Dashlane are recommended so you can keep track of every password you have and keep them secured. Every website you spend significant time on should be kept secure, like emails and company portals. Make your password as complex as possible and avoid incorporating personal data into your password.
3. Make Use of VPNs and Antivirus Software
When accessing sensitive data, you can use a trusty Virtual Private Network (VPN). A VPN encrypts your activities on the internet and protects your online identity. It hides you I.P. address so you remain untrackable while working. Steer clear from free VPNs and opt to subscribe to yearly subscriptions to save you money. Check out here the list of best VPNs of 2020 compiled by CNet. You also can't think of security without an anti-virus software that prevents trojans, malware, and viruses from infiltrating your device. Enabling two-factor authentication is also another step to securing your account. If you're looking for an antivirus, check this list by Techradar for the best antivirus software of 2020.
4. Be Suspicious of Schemes
To be a smart remote worker, you must be suspicious of any Phishing schemes. Cybercriminals use these to get your data. Be aware of any poorly written and opportunistic emails that might give you false information on the current pandemic. They may use your fear against you to get your personal information. Firstly, you must dissect any questionable emails, check if the email address is formal, and check for common signs like spelling errors. The biggest red flag is when the email asks for personal information – do not feel pressured to comply with them. And do not click on any attachments that you might accidentally download, for these can take data from your device.
5. Secure Your Home Connection
As aforementioned, you must first secure your home environment before connecting your devices. When working from home, you are probably using your home Wi-Fi from a broadband router, and they are initially not as safe as you wish to be. Keep it secure by using password-protection and changing your router's name to something boring or unnoticeable so hackers won't find it challenging. Also, turn on the router's firewall and make sure that your router's software is updated.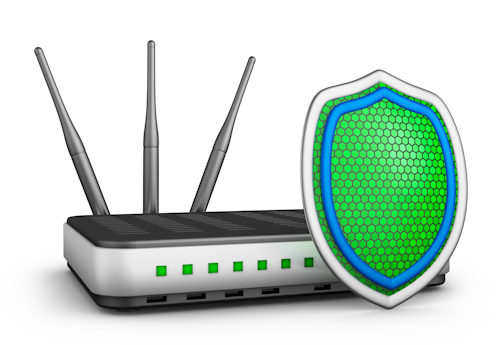 6. Keep Back-ups and Update your Applications
Your company or organization runs on the very data that is in your hands. Having a backup solution that can be physical, such as a hard drive or online solutions like cloud storage such as Dropbox or Google Drive is very important. Moreover, choose to back-up your data daily if the option is available to you. The applications installed on your device are vital to your work. So keep them updated and uninstall any applications that might hinder your work productivity. Delete the application and your important details that remain to prevent hackers from taking sensitive data. Also make sure the applications you use are encrypted, such as using encrypted messaging services and applications when communicating with colleagues. If your company is working with an MSSP, there is less to worry about because they keep these security measures in check.
MSSPs are here to help!
These steps are ideally achieved to reach the maximum level of security for your remote work. However, not all employees can switch to remote working immediately and effectively without any assistance or guidance, especially when faced with this unpredictable time and the mounting restrictions for the safety of the community.
Therefore, companies can turn to MSSPs to provide extra security at home without the need to personally being there with their employees. Helping companies transition to a remote workforce can be smoothened by MSSPs that can directly ensure the security of remote workers, deploy any software and updates needed, and provide workers secure access to infrastructures on-premises. The right partner can help you accommodate all the significant changes to you and your company's new work styles.